Puppies | Puppy supply list | Planned Litters 2019/20 | Past litters | Future stock
Amanda with Raggs and Molly's 2004 litter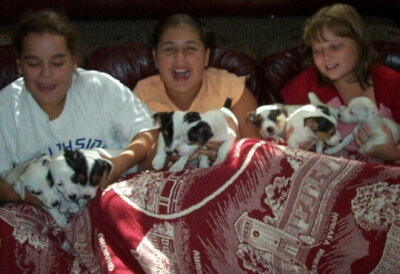 Rocky & Mary Jane's last litter of 8 in 2004!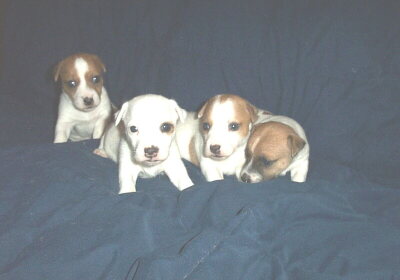 Fergie and Rocky's two boys and two girls from 2005.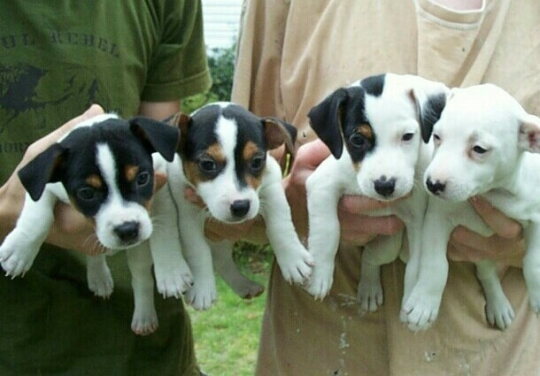 Rocky and Daisy's 2004 litter
L to R: Reilly went to Memphis, TN; Little Miss went to another JRT breeder,
Dr. John in Gaffney, SC; Max went to McDonough, GA; and Snow White aka Biscuit went to Charlotte, NC.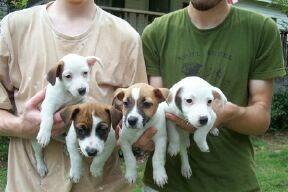 Ernie and Trinity's first litter, 2004.
Penny went to Carrollton, TX; Finnegan is in Scarsdale, NY; Linus went to Rome, GA: and Katie now lives in Greensboro, SC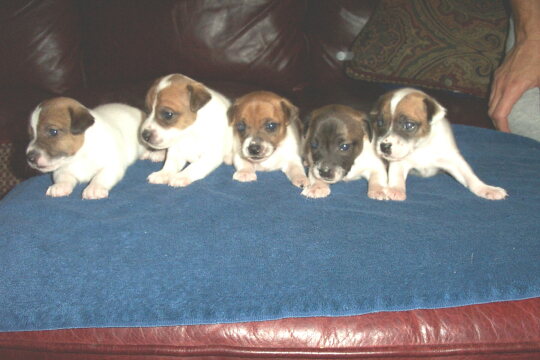 Raggs and Molly's 5 boys 2003 litter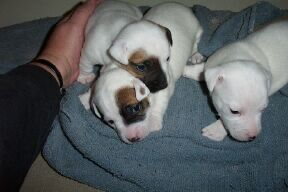 Trinity and Rocky's 2003 litter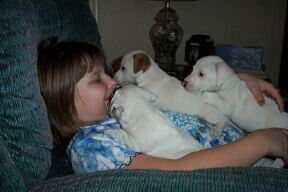 Amanda with Trinity's and Rocky's 2003 litter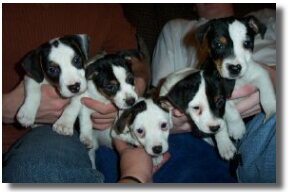 Daisy and Rocky's previous spring litter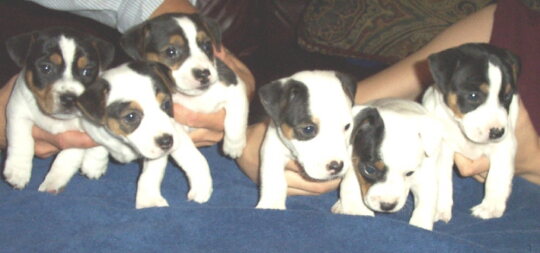 Daisy and Rocky 2003 litter
L to R: Moose is in Wyoming, Batman is in Ohio, Winston is in Wagener, SC, Petey is in Augusta, GA, Dutchess is in Aiken, SC, and Ernie is in Petticoat Junction, SC.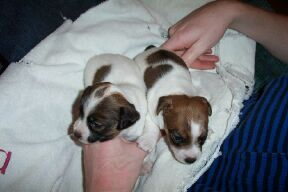 Flash 'nr' Lashes Dallas and Rocky 2003 litter
Gwennie is in Florida and Katie is in Virginia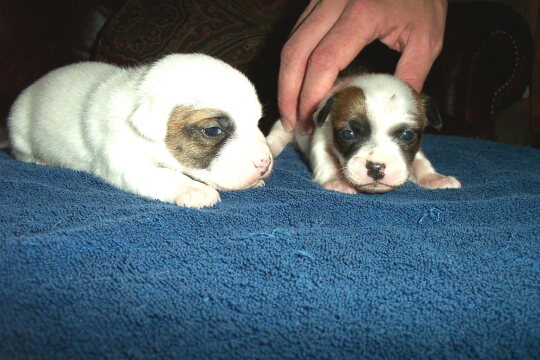 Trinity and Rocky's first litter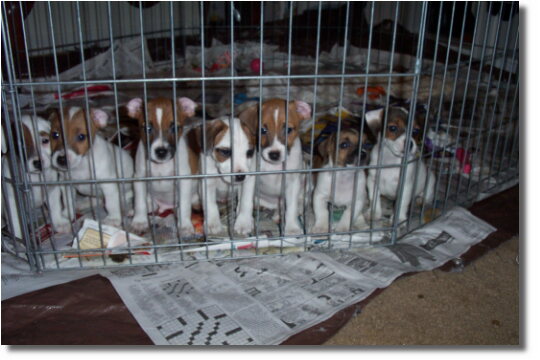 Raggs and Daisy 2002 litter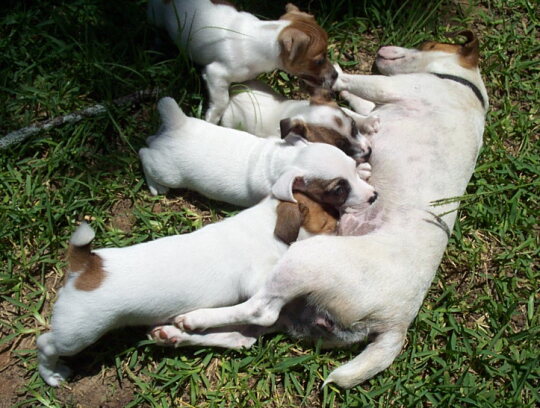 Trinity feeding hers and Molly's kids, 2003.
This was Snuffy's first litter in 1980. They are gorgeous aren't they?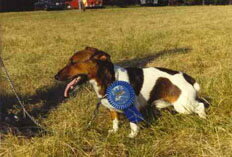 Beau, won top honors wherever he went. This was the Old North Bridge Hunt in Concord, Mass. He belonged to a friend of ours, Raymond LeBlanc who now lives in Middleburg, Virginia.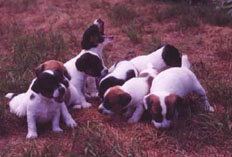 This was one of our first litters in New England, we have lived in Massachusetts, New Hampshire and Vermont as well as North Carolina and now South Carolina. This was in the late 70's.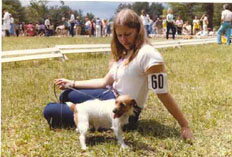 Showing in the early 80's. This was Snuffy, our first rough coat.
Puppies | Puppy supply list | Planned Litters 2019/20 | Past litters | Future stock