Our JRT Clan | Health screenings | Raggs' Kids | Rocky's Kids | Ernie's Kids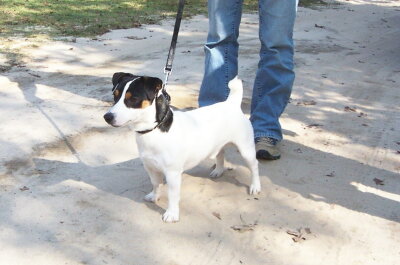 Mr. Biggs, son of Rocky in NC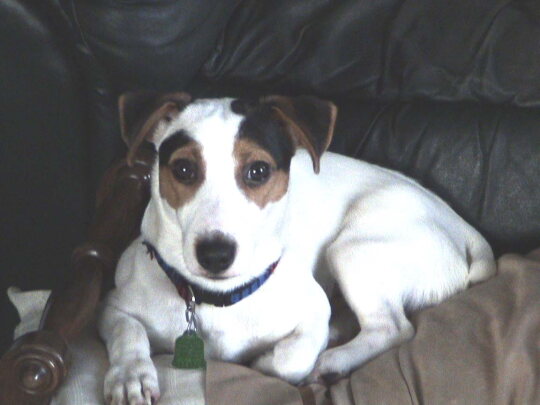 Batman, son of Rocky and Daisy Mae, '03.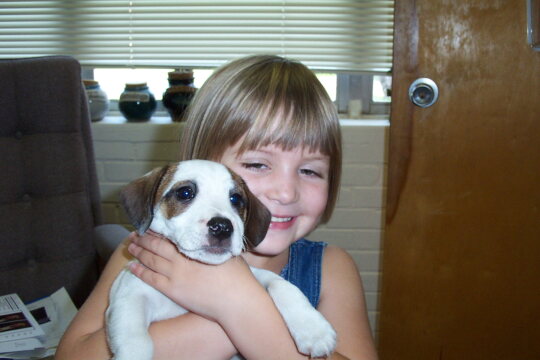 Bear and Olivia go to the Principal's office.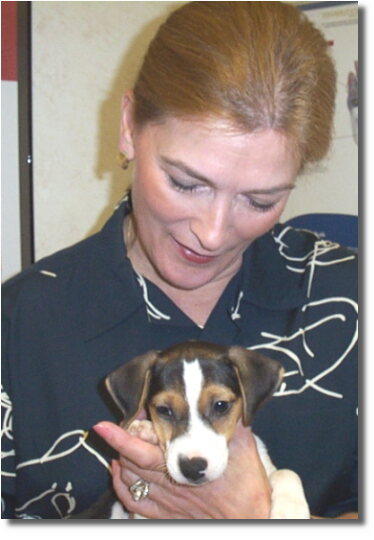 Mary and Winston spend a lot of time at
horsecity.com.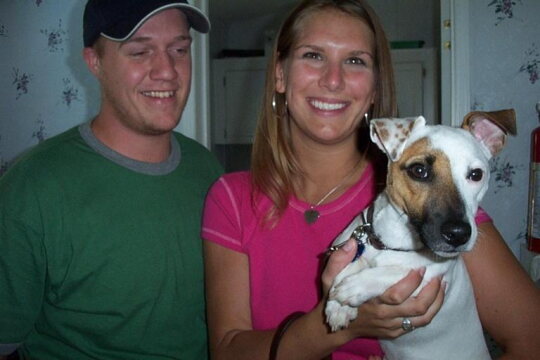 Cody, son of Trinity and Rocky from April, 2003. He does neat tricks and can be seen occasionally at Winthrop University.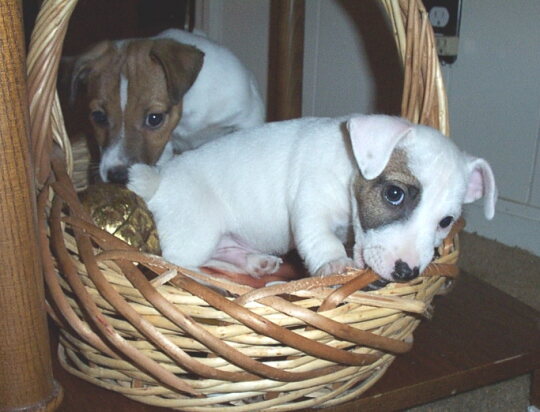 Scooby at Univ. of California, Davis, Calif.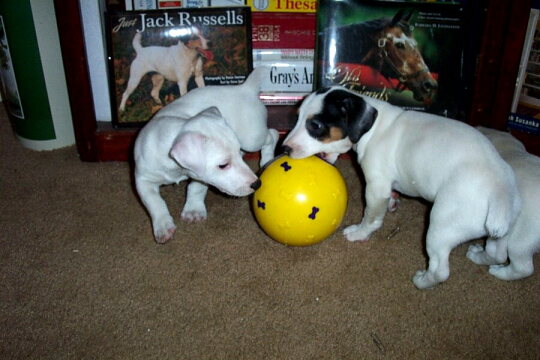 Snowman and Little Rocky playing with the talking ball.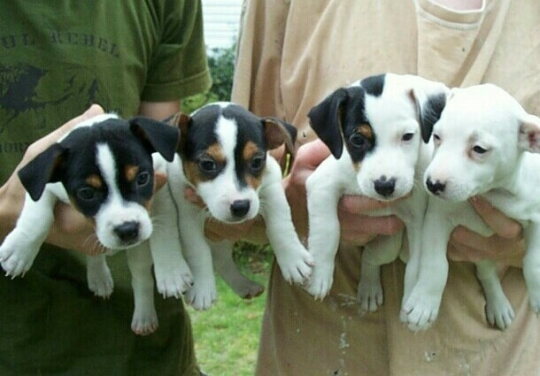 Rocky and Daisy's 2004 litter.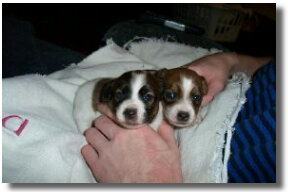 Rocky and Dallas' babies, 2003.
Guinevere is in Florida and Katie is in Virginia.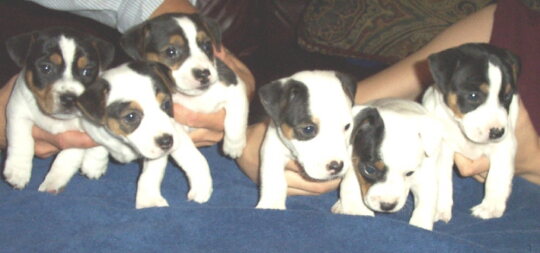 Rocky and Daisy's 2003 litter.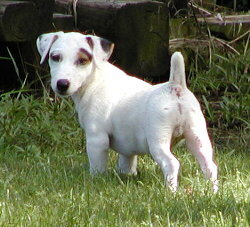 This is Bandit, a son of Rocky and Mary Jane. He is in his new home in Idaho.
| | | | |
| --- | --- | --- | --- |
| | Balboa playing in TN. | | Rave playing in TN. |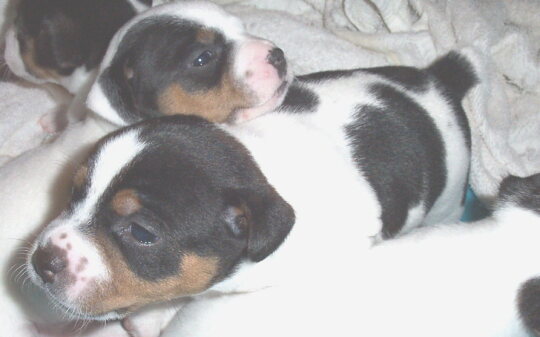 Moose is in Wyoming with Dennis.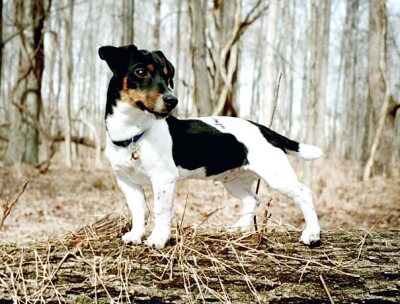 This is Jack, son of Rocky and Star from 2004.
Handsome devil he is, isn't he!!!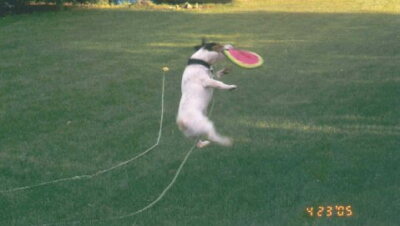 This is Tony in Illinois who loves to be a Frisbee dog!
Hogan in Statesboro, Georgia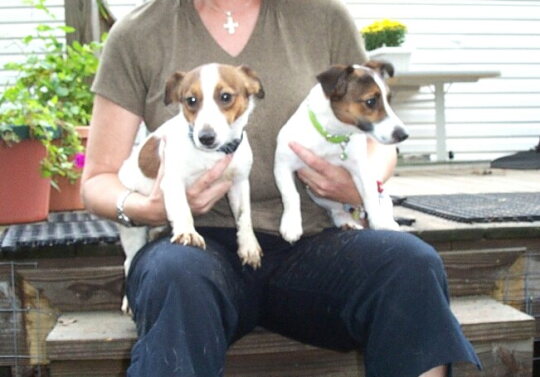 This is Dallas, on the left, with her daughter Gwen
who is visiting from Florida with Jill.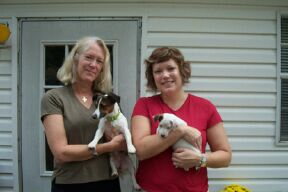 This is Jill and Gwen from Florida visiting with her sister, Melinda from Texas. Melinda came to pick up Penny Lane to bring her home to her family. Two sisters with two sweet babies!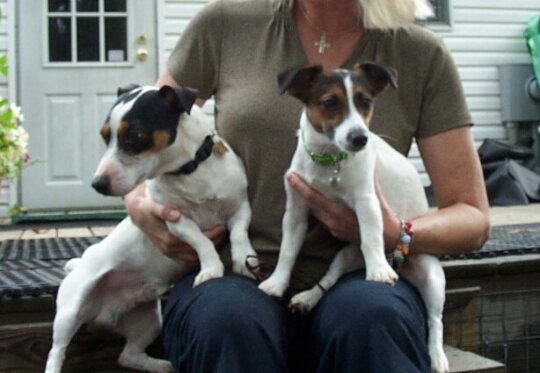 Rocky with his daughter Gwen. Dallas is her mom.
Our JRT Clan | Health screenings | Raggs' Kids | Rocky's Kids | Ernie's Kids