Our JRT Clan | Health screenings | Raggs' Kids | Rocky's Kids | Ernie's Kids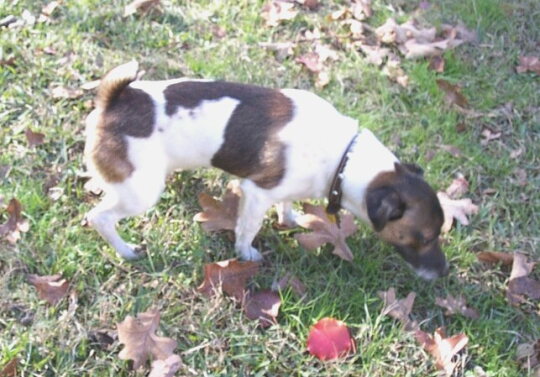 Dougal at 8 months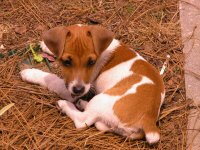 BJ Mitchell, son of Raggs.
Handsome devil isn't he!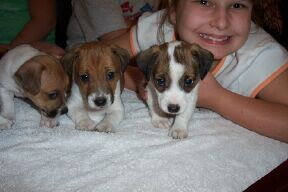 BJ, Jedi and Max with Amanda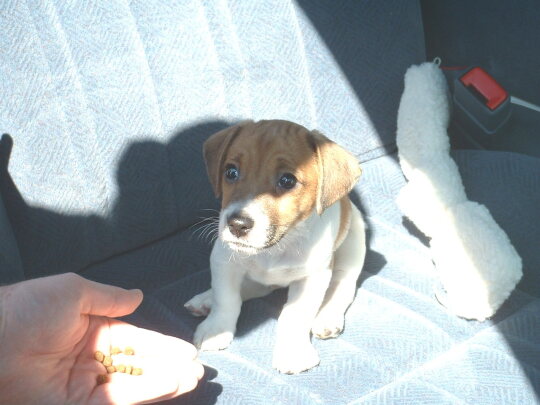 Jedi, in Syracuse, New York.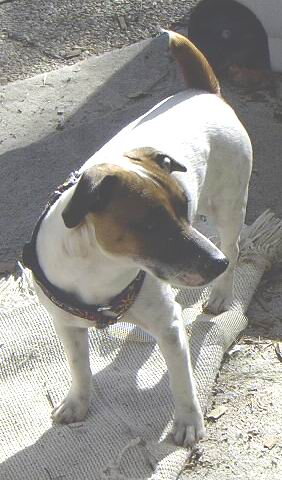 Petey, he and Dougal were littermates in 2003.
Petey belongs to Betty and Jerry in Augusta, and he has 6 other doggie friends to play with. Shadow is his best friend and Petey takes special care of him and grooms him nightly. Petey is a very intuitive and sensitive soul.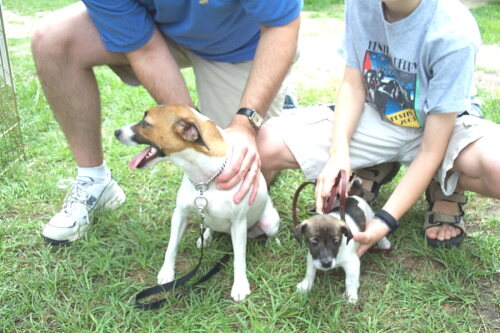 Hallie and Dougal at Pinetop Farm in Georgia

This is a good example of how different strains of JRT's can be when bred to different dogs. Hallie is the taller JR who was a 2002 baby. Dougal is a 2003 baby out of a smaller female, Molly, who is a better match for Raggs.

Both are lovely dogs, great conformation and very, very nice heads, which Raggs is known for passing on to his offspring, but two very different phenotypes from two different mothers. This is an example of why JRT's do not breed back mirror images of themselves like Labradors do or Golden Retrievers and such.

Hallie now lives in Oregon with her three human kids, ages 3 to 7.
Dougal is in Augusta, Ga. A great big thank you to the Anderson family for being such great doggie parents!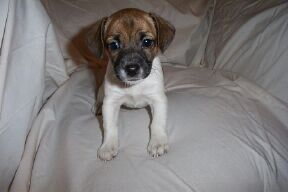 Marco Queen of Virginia Beach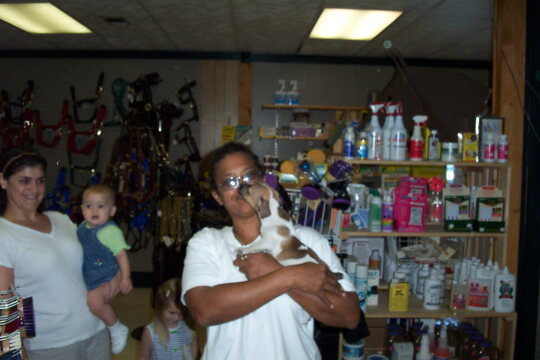 Cocoa is now Diddy with Desni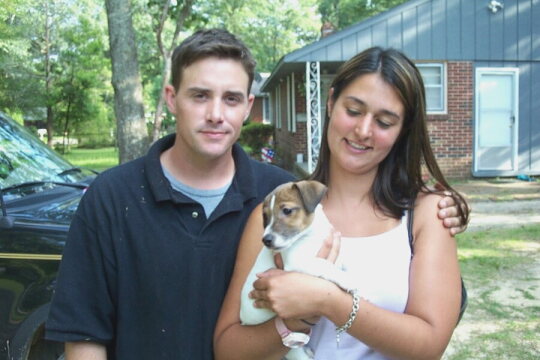 Happy is making Cornelia happy!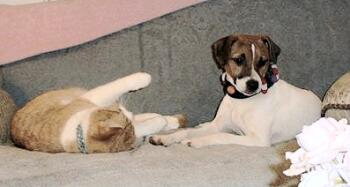 Hallie lounging around with the family cat.
Carolina Nettie in Greenwood, SC.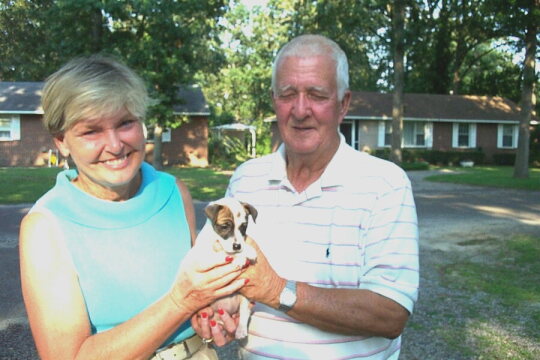 Lottie, Pepper and Little Rose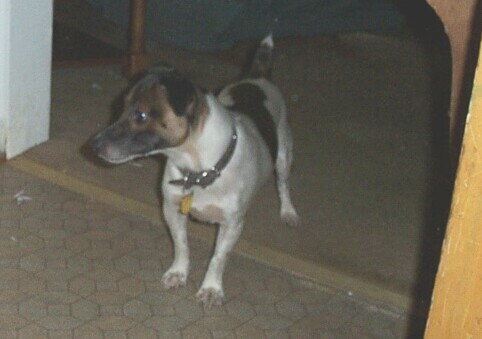 Dougal at 15 months visiting his Gramma.
Our JRT Clan | Health screenings | Raggs' Kids | Rocky's Kids | Ernie's Kids