Reserving a Puppy | Costs & Shipping | Reservation form | Questionnaire | spay contract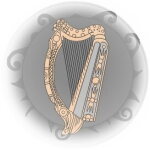 Spay/Neuter Agreement
Dogs Call Name:________________ D.O.B: _________

Color:_______________________ coat: _________ M / F
Sire x Dam ___________________ Litter: _____

Permanent ownership of this dog is contingent upon your compliance with this Agreement. Proof of the spay/neuter must be received by the purchaser and/or new owner within fourteen (14) days after the surgery. In the event that the dog's health does not allow this agreement to be honored, TRINITY FARMS must be provided with a statement from your veterinarian that this dog is not yet in physical or emotional condition for surgery. Based upon the veterinarian's evaluation of this dog the (purchaser) will contact the veterinarian and establish the earliest date that the procedure can be performed. (THE PURCHASER) will notify the BREEDER of this amendment in writing ( Trinity Farms, xxxxx, Aiken, S.C. 29803), at which time all other conditions of this agreement will apply and be enforced.

It is the responsibility of the PURCHASER, not the veterinarian, to ensure that TRINITY FARMS has received verification that the surgery has been performed. Failure to comply with this agreement by the date below, unless otherwise agreed to in writing, will be considered a breach of the contract, and PURCHASER will pay to transport or transport this dog back to TRINITY FARMS and will not be entitled to a refund.
If not spayed/neutered then the additional penealty due is $4,000.00 additional to the pet price. Please send vet's proof of neuter or invoice bill with the vet's state license number and his/her signature for verification.

By my signature below, I agree to have this dog spayed/neutered no earlier than 7-8 yrs old, and I understand that this spay/neuter agreement is an agreement that this dog will not produce a litter of puppies either as purposely bred or by accidental breeding. Accidental breeding is considered neglect and the dog/bitch will be returned to us and all puppies born from any breeding, accidental or otherwise, will become the property of Trinity Farms.
This means that you will be granted temporary custody of this puppy. Upon our receipt of this puppy's proof of spay/neuter from your veterinarian, you will then be supplied with a letter of permanent transfer of ownership. Failure to provide to the breeder the proof of spay/neuter of this puppy by 7 years of age, will nullify this agreement and the purchaser will deliver or pay to deliver the puppy and return it in good health to the breeder and surrender puppy to breeder without financial restitution or compensation of any kind.
You do agree that if you ever cannot keep the puppy, for the lifetime of the dog, that you will return the puppy to the breeder and we will gladly take the puppy/dog back. You agree that you will never surrender the pup/dog to a shelter or pound, the pup/dog will be returned to us. Initials:______

You agree that you will not ever sell nor give the puppy/dog away. If you, your immediate family or children cannot properly love and care for the dog then the pup/dog will be returned to us to have a home here at Trinity Farms. We may also look to other Trinity Farms families to adopt the pup/dog with the proper matching of personalities of the pup/dog to the family. We are the fail safe that they will never end up in a shelter or rescue. Initials:______
Unfortunately we must include the following:

In the case of the puppy's demise on or before the above listed date, a written statement from your veterinarian must be sent to Trinity Farms , stating that the puppy has indeed passed away, and the cause of death. This is an unfortunate step but necessary.

Also, In a perfect world we would like to have each puppy we place to stay in their original purchasing home. Things do happen, should you be unable to fullfill this contract by the above agreed date, you agree to contact Trinity Farms , in writing, phone or email and let us know BEFORE the puppy has been placed into a new home. We require a right of first return or reclamation, that the puppy be returned to us if you cannot keep him or her. You are not free to give the puppy away to another family member or anyone without receiving permission from us first. We require this so we can keep track of all our babies for thier lifetime.

This contract is still your responsibility to enforce in the puppy's new home, should we not receive conformation of the puppy's spaying or neutering by the above listed date, as the original purchaser, you will then be liable for the dogs full purchase breeding value, which can be up to three to five times higher than the purchased pet value.

All puppies have been DNA swabbed, should a positive, medical identification be needed. Microchipping is also highly recommended, if not done prior to sale.
Written notice will be acceptable as e-mail, sent to Trinity Farms.
Purchaser's Signature:___________________________________ Date:____________________, 2005

Purchaser's Name:

(please print):___________________________________

Address:______________________________________________ City:___________________ State:____ Zip:____________

Telephone number (home):(__)______________ (work):
(__)_______________ (cell):( )_____________

Driver's License Number: _____________________

Issuing State:______

Breeder's Signature(s):_________________________________

Donna, Michael or Sean Fitzpatrick (breeders/owners)
Trinity Farms
Aiken, South Carolina 29803
803-648-3137
email: dmsfitz@bellsouth.net
Reserving a Puppy | Costs & Shipping | Reservation form | Questionnaire | spay contract